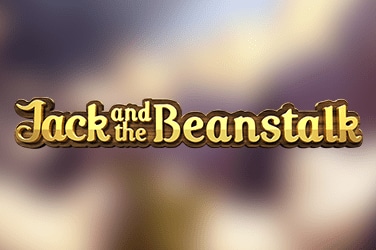 Jack and the Beanstalk
Jump into the world of the famous story of Jack and the Beanstalk. This slot game builds on the tale of the boy who planted a seed and climbed up into the skies on the beanstalk that grew out of the ground, to enter a magical world of giants. You will be taken back by the beautiful animations of this game; they are really something special. But this is not all: the gameplay is also innovative and really well-constructed! With features such as Walking Wilds, Free Spins and the Treasure Collection, Jack and the Beanstalk will not disappoint you!
The Walking Wild moves leftward on the reels with every re-spin, at no extra cost, before the disappearing of the reels. In addition, the Walking Wild also multiplies wins by three! You will find the Walking Wild both in regular spins as well as Free Spins. The Treasure Collection feature in Jack in the Beanstalk also adds something special to this game. This function lets you collect key symbols as you play, and the more you collect, the bigger the reward. Collect 3, 6 or 9 keys to make use of this really cool and unique game function! So join Jack as he climbs the beanstalk in search for treasures in the sky, with this amazing gameplay and design. You will not be dissatisfied if you do!